When you are planning to get colored contact lenses, you need to look for contact lenses that match your hair color. There are a wide variety of contact lens colors from leading lens brands, and you should always consider getting an eye prescription to get contact lenses even for cosmetic purposes. Look for a contact lens brand which is very comfortable for wearing daily as an option and the color of the contact that complements your skin tone and hair color. For daily wear contact lenses, choose a contact lens that has a translucent tint, which can enhance the original eye color and if you are looking for a bold look that is daring, choose contact lenses that have opaque tint, thus would add depth to your eyes and give you the desired look. Whether you need a natural look or bold daring look, carefully choose contact lenses based on your eye prescription, that doesn't affect your eyesight but also gives you the feature and enhancement of your eyes while using these contact lenses. So based on your hair color, you can choose a colored contact lens that complements your overall look, so look at the guide below to help you make the correct choice for color contact lenses.
The colored contact lens that will suit blond hair: If you have blonde hair color, then you have a large choice of colors that you can choose from to make your look vibrant. Especially, blue shades really go well with blonde hair shades, which includes both the dark and the light blue colors. These are very popular choices which we often see in movies and soaps, and is a combination that is very pleasant and can evoke a lot of envying eyes upon you. A blonde hair and a pale or beige skin tone can be paired with blue or green contact lenses. The fresh green is also another great choice of a deeper shade. Violet is another alternative color which you can choose for blonde hair shade, which is an unusual combination and it gives you a deep mystical appearance.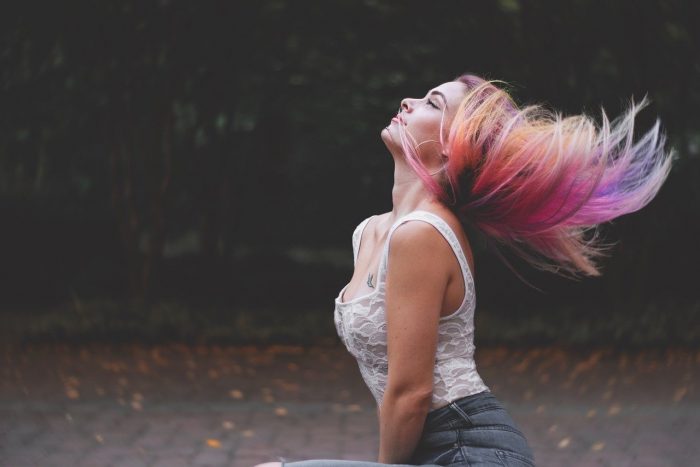 The colored contact lens that will suit red hair: red hair shade is the best matched with green contact lens color wand the green is available in 2 shades which will make you look stand out. Darker to red hair, lighter green shades of the contact lens look great with you and if you gave a lighter red color, then choose darker green colored contact lenses. As red and green have a contrasting shade, you can also experiment by choosing blue color contact lenses which will also offer the same contrasting effect as green shades.
The coloured contact lens that will suit brown hair: Brown-haired people are best looking when they have brown eyes as they offer a great contrasting effect than other colors. The brown eye color looks the best as it gives a natural and elegant effect to the person. Brown eyes at a lighter shade called the hazel also give a natural effect. So if a person has dark warm brown color it is the best to choose hazel eye contact lens and color contrast looks amazing together. Brown hair and blue eyes are unusual combination and making the appearance bright, giving you an electric look in a positive way
The colored contact lens that will suit dark hair: If you have dark colored hair, you can have any color shade and still that will make your look great. Especially the violet color and blue coloured contact lenses would create an impressive appearance in a unique look. Dark hair with black colored contact lenses also give an impressive look, making the look have a mysterious and incredible statement.