You have a theme in mind, but you don't know if it will work
You think you know how to make your ideal home, but you are clueless on how to translate your ideas from your mind to your home. The wiring, plumbing and structural abyss to make your design functional may be beyond your knowledge and understanding. In this case, it is advisable to contact a professional to integrate your abstract ideas into a tangible plan. An interior designer could sort this out for you. If it's for an entire house, you may need to conceptualise it with an engineer and an architect too. Are you worried about the budget? In this circumstance, have the blueprints ready to present to the interior designer for a guide. Then the designer can do consultations with other professionals in addition to their services.
You have the budget
Why not hire professionals to do the entire thing and choose amongst the options presented to you? If you have the budget to indulge in great service, reward yourself with this. Present how much you are willing to pay and allow an interior designer to surprise you with designs you may not have considered yourself. It may just be the refresher you have been needing for a long time. Residential interior designs can be complex, so leave it to the professionals if you can.
There's too much on your plate
While balancing a promising career, a growing family and social life, you may not want to or have the time to deal with a DIY approach. Spare yourself some time, stress and energy and let an interior designer handle it. It can be too much preparation for busy individuals, from choosing swatches to buying furniture. If your budget fits such renovation or repairs, work with experts in the field so that your mind can rest and entirely focus on what you consider to be your priorities.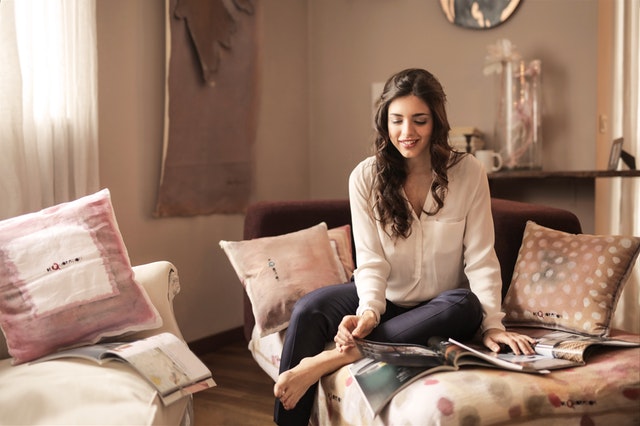 You have little knowledge of how to even begin
You know in yourself you need a change. From time to time, our mind needs stimulation. If you always go home and feel tired even after a full 8-hour sleep, probably, you need to rearrange or change something in the house. Try changing the carpet, wall paint colour, and lighting to maximise the room you usually find refuge in. It probably won't feel the same way anymore after years and years of spending time in it, so take a piece of advice or a suggestion from those who may be aware of refreshing innovations. Who knows, a smart house may intrigue you and may draw the best from you. At the same time, it provides technological advancement in one's lifestyle.
Your mind gets stuck in the same rut
You're driven to make a change. You start to declutter, but you always end up not having enough storage space. You may not end up even finishing what you have started. You may not even be aware that it's possible to drill into the wall for additional shelves and therefore increased storage. You might not know that dimmable switches for your light exist that you can adjust gradually for an affordable price, and that there are facilities you can put your trash in for recycling. These are connections that sometimes interior designers have that we don't know about. While we get caught up in life with so many tasks to finish, so many deadlines to catch up with and so many responsibilities to fulfil, we sometimes don't get to learn about new things to innovate our homes or workplace with. Needing an interior designer doesn't mean you have to hire them on the spot. You should book an interior design consultation. Asking for their advice, suggestions and new things to try is also part of their service.